Ideal refrigeration has completed a variety of projects both large and small in Minnesota and also many Cities and States across the country including: Connecticut, Michigan, Wisconsin, Arizona, Colorado, Texas, Nevada, and California, Contact Ideal Refrigeration for a quotation on your project! A list of satisfied customers and references provided upon request.
Hyatt Regency Hotel, Nicollet Mall Minneapolis, Minnesota
Ideal Refrigeration replaced the main kitchen cooler / freezer complex that included, concrete work, electrical wiring, fire sprinkler and refrigeration mechanical. The work was done in a two phase construction process so the hotel could continue normal kitchen operations.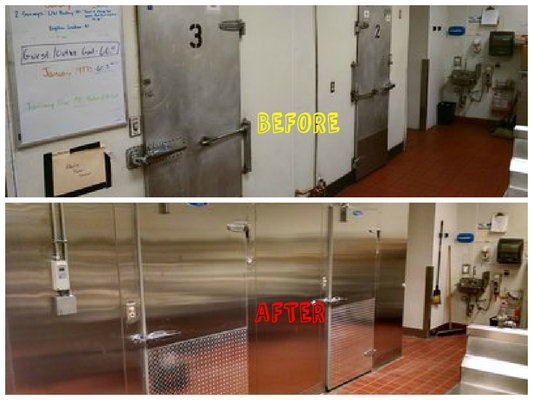 ICA food shelf in Minnetonka, Mn
New cooler and freezer with glass display doors for self serve shopping and rear sliding doors for access to interior pallat racking 2 teir high.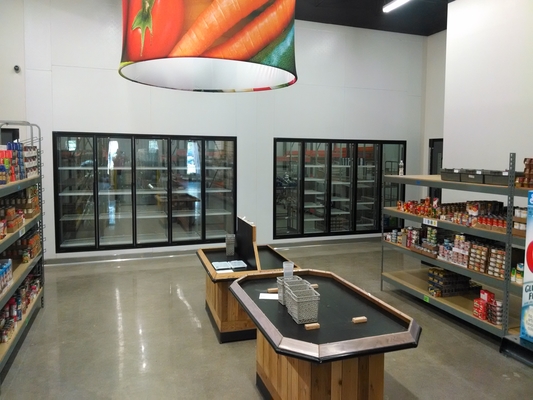 Timelapse Freezer Addition
A timelapse video showing a freezer installation project by Ideal Refrigeration.
The Four Firkins
The Four Firkins specialty beer store in St. Louis Park is the premier place to experience craft beer at its best, Jason Alvey and his staff are extremely knowledgeable and can help you find what you are craving. Ideal Refrigeration designed his new walk - in cooler incorporating LED lighting on the display doors to protect the beer from harmful UV light.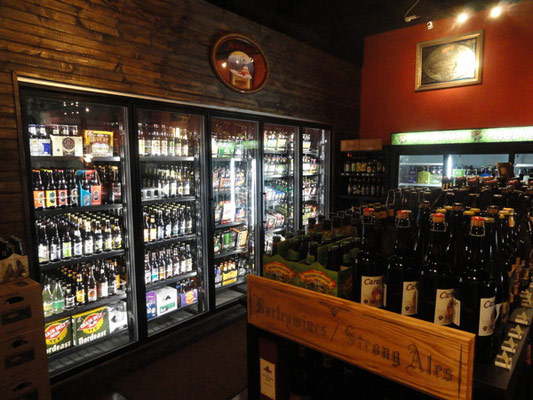 Second Harvest Heartland
Second Harvest Heartland food bank in Maplewood, MN is an impressive facility, with the ever expanding need for food assistance, Ideal Refrigeration was contracted to expand and convert their existing cold storage to all cooler and build a new storage freezer addition to the exterior of the building. With the exterior design, R-41 insulated panels were used along with high efficiency refrigeration systems to ensure economical operating costs.

J.J. Taylor Distributing
J.J. Taylor distributing of Minnesota needed a 30,000 square foot keg cooler for their new distribution facility, Ideal Refrigeration installed an energy saving 5" insulated panel system and high efficiency refrigeration units. Ideal also provided general contracting services including electrical wiring, fire sprinklers and concrete work, offering a seamless turn-key solution for all their cold storage needs.

Kemps Farmington Distribution Center
Kemps needed reliable mechanical refrigeration systems for their new Farmington Minnesota dairy distribution facility, the ground mounted systems needed to be located in specific locations to be neighborhood friendly, Ideal Refrigeration installed energy saving Heatcraft / Bohn high efficiency refrigeration units, these systems have dual compressors and a compact footprint. Ideal provides ongoing maintenance and service to help maintain the high quality products that Kemps produce.

Vistar / VSA
In 1999 Multifoods Distribution Group (now Vistar / VSA) needed a new distribution facility in Maple Grove, Minnesota, at that time it was our biggest project, but Ideal Refrigeration was up to the task building 50,000 square feet of refrigerated warehouse. Since then Ideal Refrigeration has completed several Vistar / VSA distribution facilities across the country, Ideal has also been maintaining the maple Grove facility and after over ten years of service its still going strong.